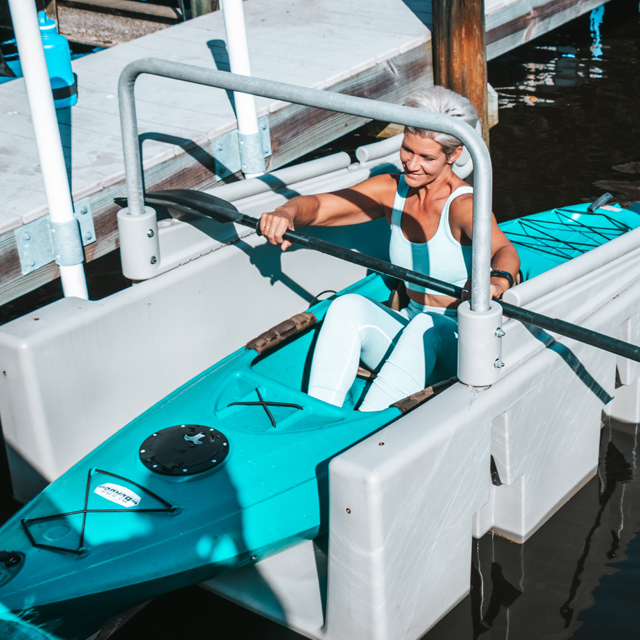 Attach Kayak Launch to fixed or floating docks
YAKport launch makes getting in and out of the water easy for beginners or experienced users. Kayaks, Canoes or Stand Up Paddle Boards with a width 34" and under can use the YAKport.
Connect to floating or fixed docks with the selection of accessories and anchoring options. The YAKport Kayak Launch comes in five colors options to match your dock.
YAKport can be installed to virtually any floating or fixed docks. Floating dock installations will use a set of metal hinges. Fixed dock installations will use pole connectors. 2 id inch Galvanized Steel Pipe Schedule 40 will be required for fixed dock installation (not included).